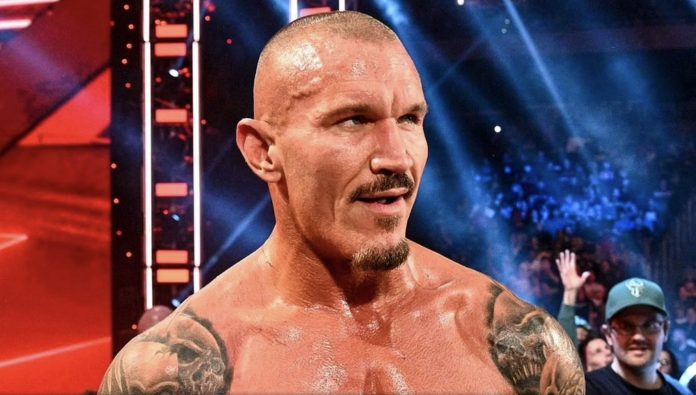 Randy Orton has been out of action since May and it's been reported for months now that The Viper is dealing with a back injury. PWInsider is reporting that Randy Orton was recently spotted in Birmingham, AL, which is where WWE talents often go for medical procedures, so it's possible the former WWE Champion underwent surgery.
It's also worth noting that Randy Orton's wife posted a special anniversary message for Randy on Instagram which featured a photo of Randy in a hospital bed. Kim Orton wrote the following:
"7 wonderful years with the man of my dreams. You're bat s**t crazy (but so am I) I trust you, and you trust me ♥️ we could conquer the fucking world together (if we feel like it) but for now I just want you to be my daddy and me to be your momma and raise our beautiful children together as one big happy family. FAMILY♥️LOVE♥️LOYALTY♥️ we have that tattooed on our bodies because it's the most important thing to us. ME, YOU, OUR FAMILY AND CLOSE FRIENDS, that's all that matters. Thank you for loving me the way you do @randyorton Happy Anniversary my love ♥️♥️♥️♥️♥️♥️♥️ btw. If y'all only knew why this pic was taken 😂😎🤷🏻‍♀️😘 #insicknessandinhealth"
Stay tuned for more updates on Randy Orton's status as they become available.