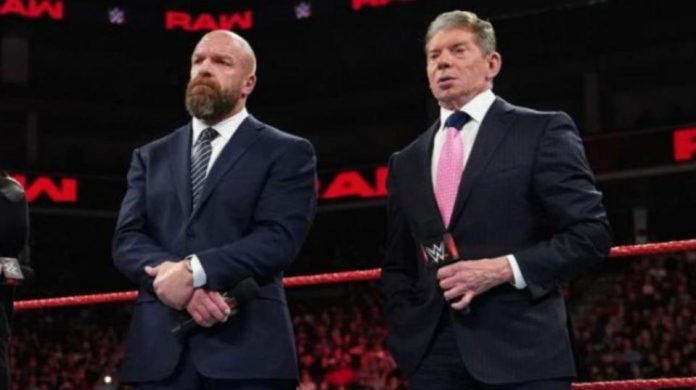 Vince McMahon retired back in July and following his retirement Triple H was put in charge of WWE creative. Since taking over creative Triple H has made some changes to the WWE product some of which are more subtle than others.
The Wrestling Observer Newsletter reports that there are some interesting notes in WWE on unspoken rules that have been changed. For years WWE producers were told one of the secret rules in WWE was that an illegal person can't attack a legal person during a tag team match without it being a DQ. Tag teams could do a five second double team spot, but if the illegal person attacked the legal person it would have to be done when the referee wasn't looking.
It was also noted that the spot where a babyface is going for the pin but someone from the outside pulls the referee out at two was barred by Vince McMahon. However, Triple H has brought the spot back and it was used during the main event at Clash at the Castle when Solo Sikoa debuted and pulled the referee out of the ring.
Stay tuned for more updates as they become available.