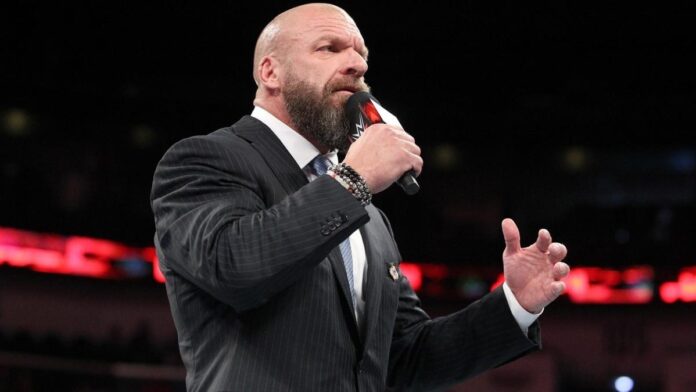 Nowadays there are several stables on the WWE main roster and just hours before he was inducted at this year's Hall of Fame ceremony Rey Mysterio brought back the LWO and welcomed the members of Legado Del Fantasma into the group.
The new version of the LWO has been a success so far, and Santos Escobar recently explained on Out of Character with Ryan Satin that actually asked to bring the LWO back during his first conversation with Triple H. However, The Game decided against the idea at the time because he wanted Santos Escobar to form his own identity.
"The very first conversation I had with Triple H, and he asked me, 'What do you want to do?' I told him, 'Can I bring back the LWO?' Before I said the letter 'O,' he said, 'No. I want you to be you, and I want people to see you, and not think of anybody else. I want you to think of something. You want a group? We can do a group. But write something down, think about it, give it to me, and we'll see. So that kind of shot down my initial desire, but Triple H was right. The time wasn't right, it wouldn't have been what it is right now. Also, it needed a very important ingredient, an O.G, an original LWO [member], and that's Rey.
So that's why Legado came about, and it was beautiful. It gave me the opportunity to do everything I wanted to do. Who I am, where I come from, what I'm about, and that's what I did every single time I was out there. Every promo, every backstage, every scene, every feud, every rivalry was letting people know that I'm all about lucha libre, that lucha libre is about tradition, heritage, culture, familia. All the values that you have, whether you're Mexican, Latino, or not, are the values I have. We relate, and that's how Legado got over, that's how Santos got really over on NXT. Because everything I say, it's real."
How do you feel about the new LWO's run so far? Sound off in the comments below.
H/T Fightful