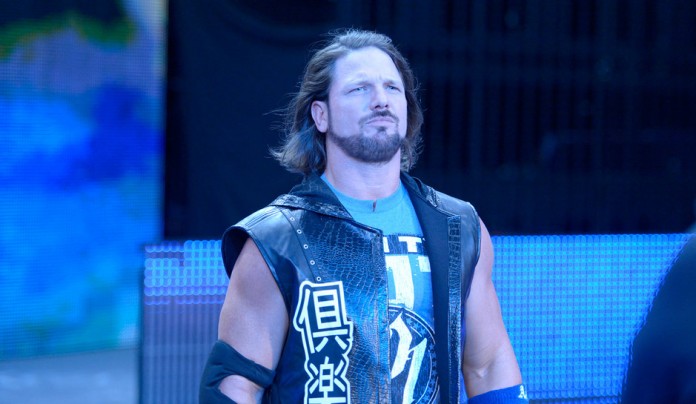 WCW saw a lot of young talent come through the company that would later make it much bigger on a different stage. On a recent episode of What Happened When with Tony Schiavone, they covered the final WCW PPV Greed and during the show Schiavone was asked about a certain superstar that had a cup of coffee in WCW but any pro wrestling fan would know who he is today.
AJ Styles competed in the tournament to crown the WCW Cruiserweight Tag Team Champions. Alongside tag team partner Air Paris they were known as "Air Raid." AJ Styles did everything he could to get eyes on him and showcase his phenomenal ability even at such a young age.
Air Raid lost in the opening round of the tournament to Kid Romeo and Elix Skipper who would later go on and win the whole thing. But even though Styles never made it to the Greed pay-per-view he certainly left an impression.
Tony's co-host Conrad Thompson asked the former voice of WCW if he remembered AJ Styles during his time in WCW. Although Tony might not remember every face that came through WCW, he remembered AJ Styles.
"I remember AJ because he was a great performer and a great kid and because he was from Gainesville, Georgia," Schiavone said. "And [WCW] had performed a lot in Gainesville, Georgia so I knew him and talked to him and knew he was gonna be a star."
"I had hoped that moving forward and after WCW went down that the fact that he was a southern boy from Gainesville, Georgia would not hold him back. But it didn't. But I do remember him, absolutely."
WCW's deal with NWA Wildside would soon disappear and with that deal went AJ Styles among others. But it wouldn't have done them much good to keep up the partnership because WCW would soon be out of business as well.
It's a good thing AJ Styles wasn't done and went on to compete in just about every major wrestling promotion on the planet before finally landing in WWE as the #3 entry in the 2016 Royal Rumble.
We might know him as the Phenomenal One today, but throughout his career AJ Styles has always been turning heads on his way to carve out his place alongside the greats of pro wrestling.
If you use any portion of the quotes in this article please credit What Happened When when a H/T to Still Real To Us for the transcription