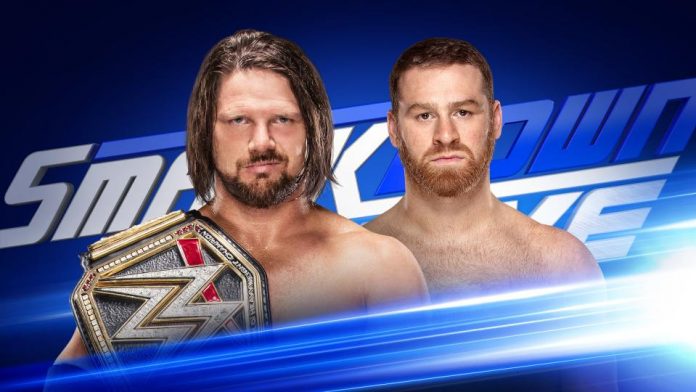 Tonight's episode of WWE SmackDown Live is set to take place from the Amway Center in Orlando, FL, and it will be the first show of 2018 for the blue brand.
Tonight AJ Styles will be in action, as he's set to face off against Sami Zayn in a non-title match. Tag Team Champions The Usos will also be in action, and they'll be defending their titles against Shelton Benjamin and Chad Gable.
Last week Daniel Bryan announced that the United States Title had been vacated, and a new champion will be decided via tournament. The US Title tournament will continue tonight, and WWE is also teasing that more Superstars will be entering the Royal Rumble matches.
WWE Superstars being advertised for this week's episode include WWE Champion AJ Styles, Jinder Mahal, Tag Team Champions The Usos, Shinsuke Nakamura, Baron Corbin, Randy Orton, Kevin Owens, Sami Zayn and more.
WWE is focusing on the following points for this week's episode of SmackDown Live:
AJ Styles to battle Sami Zayn on first SmackDown LIVE of 2018
Chad Gable & Shelton Benjamin to challenge SmackDown Tag Team Champions The Usos today on SmackDown LIVE
Who will win the Eight-Superstar United States Championship Tournament?
Who will be the next Superstars to seek glory in two Royal Rumble Matches on Jan. 28?