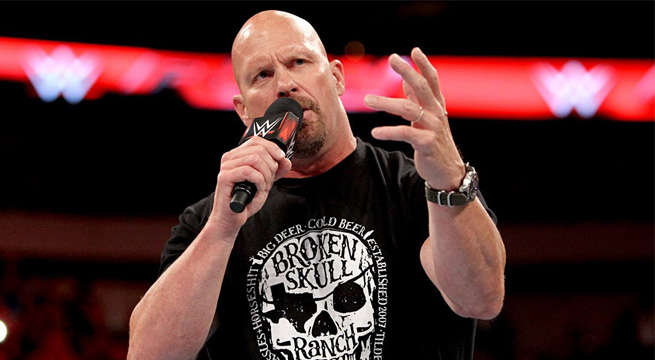 SummerSlam has come and gone, and so has NXT's annual TakeOver: Brooklyn event.
Both shows featured some big moments that got people talking, and WWE Hall of Famer Steve Austin recently shared his thoughts on SummerSlam and TakeOver on the Steve Austin Show.
While talking about which event he enjoyed more, Austin praised both shows but gave the edge to NXT (via Wrestling Inc).
"To me, my opinion, both shows [TakeOver and SummerSlam] delivered. I give a big thumb's up to both of them. If I was to compare both of the shows, I would say I probably preferred the NXT show over the SummerSlam show, but I give them both a lot of credit." Austin said, "it was a great weekend for [pro] wrestling because I really enjoyed the NXT show [and] I really enjoyed SummerSlam. I don't always get a chance to say that and I'm always glad when they go out there. The crowd wasn't into a couple of matches, but I think every match that happened was solid or solid in its own right. Some of them were a little tough. The US title match was a little tough. By and large, it was a great weekend for the WWE."
In regards to his favorite match of the weekend, Austin picked Moustache Mountain vs. The Undisputed Era.
"My favorite match was a couple of tag team guys that I didn't know too much about. I had seen some of their individual work, but I hadn't seen their tag work. Probably my favorite match of the entire weekend was the NXT tag team title match [with] the champions, The Undisputed Era going against the Moustache Mountain guys. That was an awesome-ass tag team match." Austin added, "Goddang, dude, I've seen one of the best tag matches I've seen in a long ass time."