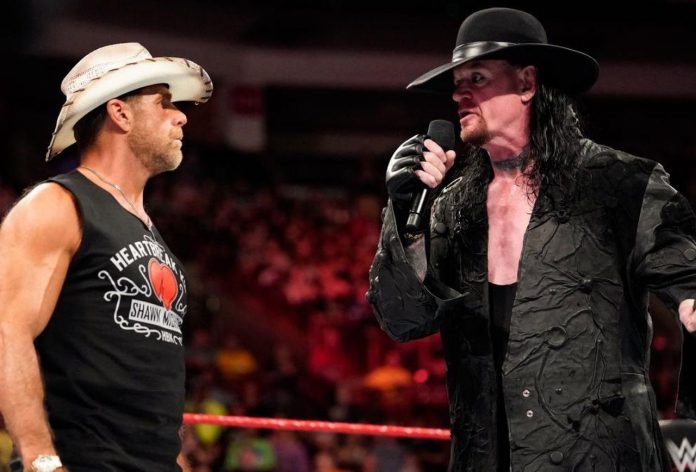 Shawn Michaels and The Undertaker have had one of the greatest feuds in the history of professional wrestling, and their rivalry has spanned decades.
Undertaker retired Shawn Michaels at WrestleMania 26, but HBK officially came out of retirement for one more match at Crown Jewel back in November.
Michaels teamed up with Triple to defeat The Undertaker and Kane, and since then fans have wondered if Shawn Michaels could step back into the ring for one more singles match.
The former WWE Champion opened up about his rivalry with The Undertaker during an episode of Sports Illustrated's WrestleMania Series podcast, and he indicated that another match likely won't be happening.
"There was one (angle pitched in the past) that was particularly interesting… but it just felt so complete, and it felt like doing anything else didn't fit. I looked at the arch of the Heartbreak Kid character over the years, and to add anything to that last piece didn't work for me. It wasn't anything I was really interested in."
"There was a match with The Undertaker, and there were a number of different aspects to it that made it seem interesting and logical. But it didn't have anything finality to it… I felt like that book was closed."
Do you want to see The Undertaker face Shawn Michaels one more time? Sound off in the comments below.
H/T Wrestling Inc.