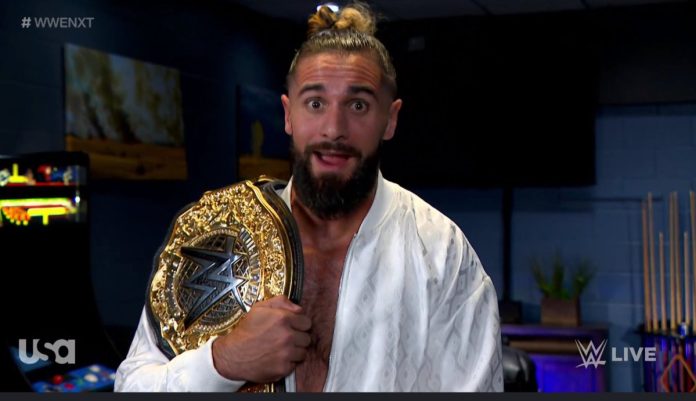 Seth Rollins has been one of the top stars in WWE for years now, but he got his start in NXT. Recently Rollins returned to the NXT brand to defend his WWE World Heavyweight Championship against Bron Breakker, and it was Seth who walked out with the gold after picking up the win.
During a recent appearance on the Out Of Character podcast Seth Rollins praised Bron Breakker, and he also admitted that at one point certain NXT stars rubbed him the wrong way when they said they didn't want to go to the main roster.
"Bron was a h**l of an opponent. I was really happy to get down there and get in the ring with him and chit-chat with other guys and girls, and see what they are experiencing on a day-to-day basis. It was cool. I felt a lot of hunger to get to the next level. I was happy to see that.
We were going through a period with NXT where there was a lot of complacency and people talking about, 'I'd rather stay in NXT, I don't want to go to the main roster.' That always rubbed me the wrong way. When I went down there this past time, I felt a different energy and I felt people were excited to come to the main roster and take their careers to the next level. That got me hyped."
Seth Rollins has been taking on all comers since winning the WWE World Heavyweight Championship at Night of Champions back in May. It looks like WWE already has an opponent lined for up for Seth at SummerSlam and you can get more on that here.
H/T Fightful