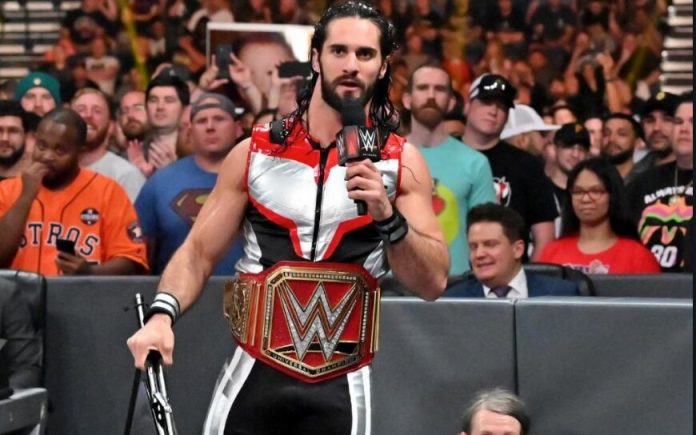 Seth Rollins is the current Universal Champion, and he's been waving the WWE flag proudly as of late and he's also been speaking out and defending the company he works for on Twitter.
It's become somewhat common for talents who leave WWE to air their grievances with the creative process in the company, and the lack of input certain stars get when it comes to their character.
Seth Rollins recently joined the Sports Illustrated Media podcast and he noted that he makes it a point to contribute his ideas.
"Absolutely I'm satisfied with it because I make a point to be satisfied with it. I make a point to contribute my ideas and my thoughts and if I feel strongly about something the way it should be or the way it should be portrayed then I will make my voice be heard. Look, not everyone gets that leeway and also not everyone should get that leeway. That's just not how it works. You have to build equity with your fans, your boss, your coworkers. You have to build equity over time and then you can get the leeway to have that kind of say in your story if that's your complaint. Or you can just stand up for yourself and do it instead of going on somewhere else and b—hing about it."
While talking about how much input he has with his character, the Universal Champion said that he's very satisfied.
"I'm very satisfied with the amount of input I have. Do I do things that I don't always want to do? Yes, but you know what? Sometimes that stuff works. Because I can't see things perfectly every single time. I don't have the perspective that other people around me have. Vince McMahon has been doing this twenty years longer than I've been alive. So he's got some ideas and he knows things that I just don't know that I have to learn from. Sometimes, being your best is about taking advice from other people. What we do is work together in a group and in a community and we take advice from everywhere from each and every person that we respect in our circle and we try to make things better. Yes, I feel extremely comfortable with the amount of input I have in my matches, in my promos, in my stories and in my schedule."
Seth Rollins is currently set to defend the Universal Championship when he teams up with Raw Women's Champion Becky Lynch to face Baron Corbin and Lacey Evans in a winner take all match at WWE Extreme Rules next month.
H/T Wrestling Inc.