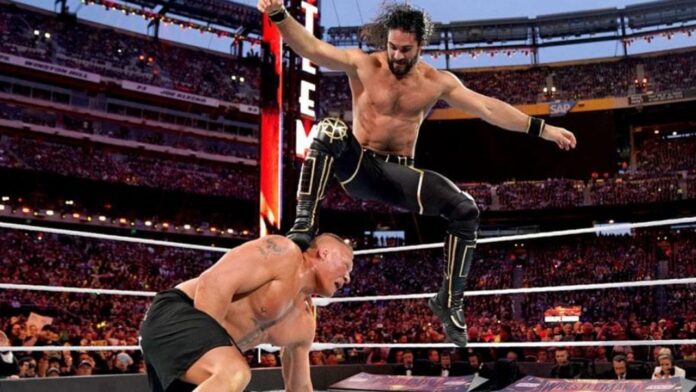 Seth Rollins has faced off against some of the biggest names in the business throughout the course of his career and he's managed to put many opponents away using the Curb Stomp. At WrestleMania 31, Seth Rollins cashed in his Money in the Bank contract during the main event and he managed to win the WWE Championship. However, the course of his career changed the next day when the Curb Stomp was banned.
Eventually Seth Rollins got the Curb Stomp back, and he recently explained to Fightful that it took one conversation with Vince McMahon to get the move back in his arsenal.
"I lost it the day after I won the title at WrestleMania. I had a conversation with Vince, he said, 'No more.' I said, 'Ah! But!' He said, 'Nope. That's the end of it.' Years later, I finished the story with Triple H, which was the Pedigree that was majorly involved in that, and it just felt like a time to get a new finish. I can go back to the old one and it just took a conversation and me trying to explain it to him in a way that he could understand. Time heals all wounds. So, whatever had wounded him, he was over it. So, he said, 'Alright, bring it back,' and here we are."
This week on Monday Night Raw Seth Rollins came face to face with Logan Paul. It hasn't been officially confirmed yet, but it's expected that Rollins will be facing off against Logan Paul at WrestleMania 39. Stay tuned for updates.