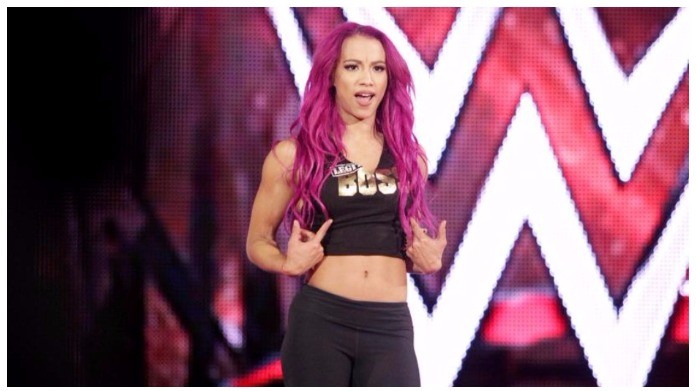 It's no secret that Sasha Banks has taken a backseat in the Raw women's division heading into the Royal Rumble. That's not a dig at Nia Jax, but WWE made the decision to keep the Women's Title off her because of her history with injuries, which put her back in the midcard.
Related: WWE Teasing WrestleMania Match Between Sasha Banks And Stephanie McMahon
On Sunday, Sasha Banks will face Nia Jax during the Royal Rumble Kickoff show. Many people see that as a demotion, and some are even wondering if WWE officials are punishing The Boss somehow by keeping her off the Royal Rumble PPV and on the Kickoff show.
It's being reported by Sportskeeda, Banks is not being punished, nor is she in the doghouse with WWE officials. The fact is that the Royal Rumble pay-per-view is absolutely stacked, so the card can't fit every match onto the PPV even though it's expected to be over four hours long.
Not to mention, the Kickoff show will need matches to air on the WWE Network anyway, and the Raw Tag Team Title match will be a part of the Kickoff show as well. It's understandable for the WWE Universe to defend The Boss, but there isn't anything to this rumor.