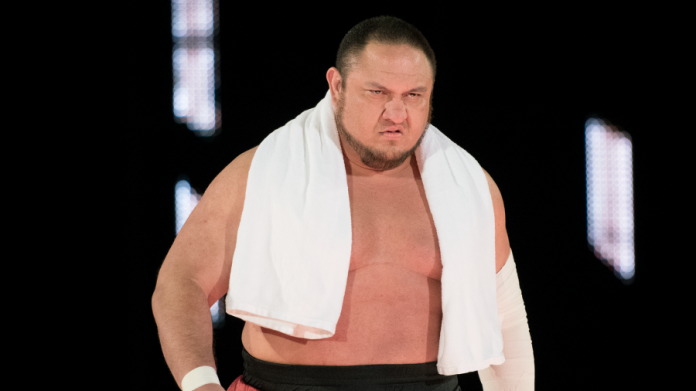 Samoa Joe has made the most of his opportunities on the WWE main roster so far, and he's challenged for the WWE Universal Championship twice now. Unfortunately for Joe he has yet to win the belt, but it certainly looks like his career is heading in the right direction.
However, last weekend Samoa Joe suffered a knee injury at a WWE live event, and the injury caused WWE to change plans. Originally Joe was set to face off against John Cena on Raw, but Joe never appeared on the show.
PWInsider is now reporting that Samoa Joe was in Birmingham, Alabama, earlier this week to have his knee injury diagnosed and fixed, and he's expected to be out of action for 4 to 6 weeks.
Emma clearly wants to be one of the top stars in the women's division on Monday Night Raw, and she's been trying to use social media to her advantage. The WWE Raw Superstar recently spoke to Newshub about her social media following, and she explained how she's trying to use it to stand out.
"There are so many talented females on our roster, so yes it can be hard to stand out, but in saying that I have one of the biggest social media following on the entire WWE roster. It has really worked for me recently because of my fans, the comments I had been getting from them made me react to it and you can see it's really paid off in the last few weeks. It's about time too, the whole #GiveEmmaAChance thing is real. I mean when do I get my chance at the championship, I have never had that and it just goes to show how social media can help."