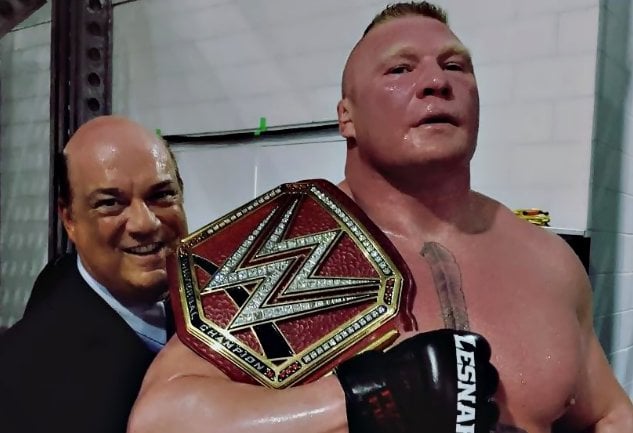 Paul Heyman appeared on Raw this week, and he confirmed that Brock Lesnar will be defending the WWE Universal Championship at SummerSlam next month.
Two qualifying matches were held on Raw, one of which Roman Reigns won, and Bobby Lashley won the other match.
Lashley and Reigns will now go on to face off in a singles match next week to determine the number one contender for the Universal Title.
According to CageSideSeats, the expectation is that Roman Reigns will be the one who goes on to challenge Brock for the belt at SummerSlam.
Roman Reigns has already challenged Brock for the Universal Title twice this year, and both times he was unsuccessful in his attempt to win the belt.
Who would you rather see challenge Brock, Roman or Lashley? Sound off in the comments below.