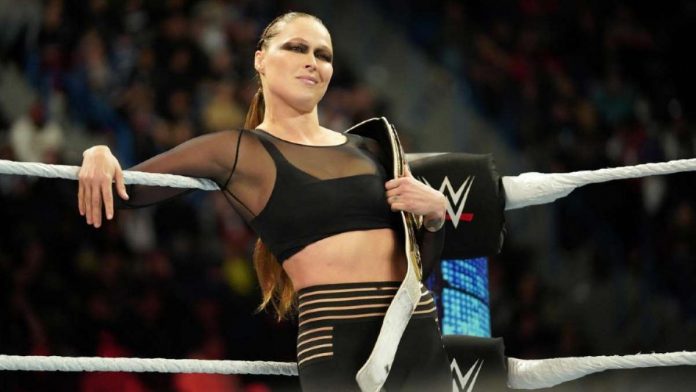 The annual WWE Survivor Series premium live event recently took place from Boston, and Ronda Rousey put her SmackDown Women's Championship on the line when she defended the belt against Shotzi.
The match received a lot of criticism from the fans and one spot in particular seemed to get some negative attention. At one point Shotzi went for a springboard DDT on the apron, but it didn't got as planned and Shotzi fell to the floor. During a recent gaming stream Ronda Rousey explained that she had never done the move before and she was just trying to keep Shotzi safe.
"Let me explain what happened. I actually pitched that spot because I love that she does that. We couldn't practice in my ring because the ropes are too loose. We couldn't practice it when we got to the arena because there are these big cages. I've taken DDTs before, but I've never helped anybody over to the floor, so they were like, 'Okay, you have to have your hand here on her leg, the other hand on her hip, and you're going to guide her over.' Everyone was so focused on 'guide her over, guide her to the floor,' that it was literally all that was on my mind when it happened.
When she went over it was like, 'guide her.' When she was down, I was like, 'Oh f**k. Ahhh, just go to where you're supposed to go.' I f**ked it up because I was so concerned with keeping somebody safe and a lot of time, when you see me do something for the first time, it's the first time I ever did it. I was really concerned with keeping Shotzi safe and I made it look bad. You know what, sorry. Apparently, I deserve to be fired or burned. It reminds me of Monty Python, 'BURN HER!' There weren't calls to fire anybody when Madcap Moss and Big E were spiked on their heads. 'BURN HER ANYWAY!' I'm so sorry that I was so concerned with keeping someone safe that I made the bump look bad."
H/T Fightful