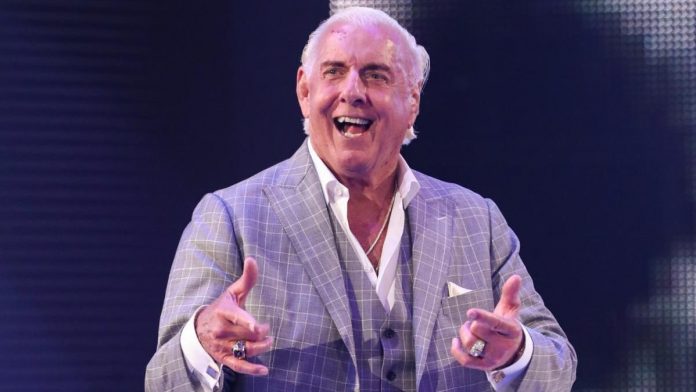 Two time WWE Hall of Famer Ric Flair is reportedly training for a return to the ring according to Dave Meltzer of the Wrestling Observer. At 73 years old The Nature Boy is planning to return to the ring and he's been posting videos of himself training with Jay Lethal in recent weeks.
Meltzer also mentioned on Wrestling Observer Radio that it's rumored Flair could be teaming up with FTR to face The Rock 'n' Roll Express and somebody. It's not clear when or where the match will take place, but Flair is said to be training for it.
The Nature Boy was defeated by Shawn Michaels in his retirement match at WrestleMania 24 back in 2008. His retirement didn't last long as he returned to the ring to compete in matches on the Hulkamania tour in Australia and in Impact Wrestling. Ric Flair last wrestled when he faced off against Sting in Impact Wrestling in 2011.
Videos of Flair training with Jay Lethal can be seen below. Stay tuned for more updates as they become available.