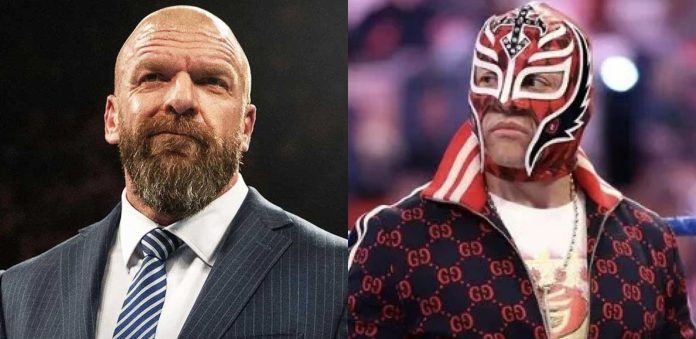 Over the last few weeks WWE has been making Hall of Fame announcements, and Rey Mysterio was revealed to be the headliner for the 2023 class. Since then it's also been confirmed that The Great Muta, Stacy Keibler, Andy Kaufman and Tim White will be inducted.
Rey Mysterio recently spoke to the New York Times about his big Hall of Fame induction, and he admitted that he was shocked when Triple H first delivered the news.
"I was pulled aside by Triple H and he mentioned to me, 'Rey, we would love to induct you into the Hall of Fame. It was very shocking to me. It was like, 'Wow.' I remember the first words that came out of my mouth were just like, 'I'm not ready to retire.' He's like, 'No, it's not like that.'"
Mysterio went on to say that he's still processing the Hall of Fame induction when he added, "I'm still having a hard time digesting it because Hall of Fames are supposed to happen when you retire, when you're getting close to retirement. I don't feel neither of them are close for me, but it's a huge blessing."
The 2023 WWE Hall of Fame induction ceremony will take place after SmackDown on Friday, March 31. Stay tuned for more updates as they become available.