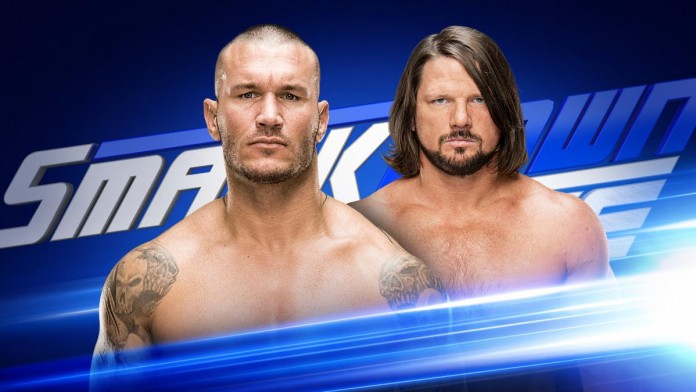 Tonight's episode of WWE SmackDown Live is set to take place from the Bankers Life Fieldhouse in Indianapolis, IN and so far two matches have been announced.
There's been a lot of controversy surrounding the WWE Championship picture and everyone's waiting to find out who will be facing Bray Wyatt at WrestleMania 33. Randy Orton won the Royal Rumble match, but then gave up his title shot after he told Bray that he didn't want to face him at WrestleMania.
However, Randy Orton turned on Bray Wyatt last week after AJ Styles had already won a number 1 contenders match earlier in the night. This week AJ Styles and Randy Orton will face off in a one on one match and the winner will go on to challenge Bray Wyatt for the WWE Championship at WrestleMania 33.
John Cena is also set to team up with Nikki Bella for the first time ever on television as they take on James Ellsworth and Carmella.
Superstars being advertised for SmackDown Live include WWE Champion Bray Wyatt, Intercontinental Champion Dean Ambrose, John Cena, AJ Styles, Randy Orton, Dolph Ziggler, The Miz, Alexa Bliss, Luke Harper and more.
WWE is focusing on the following points for tonight's episode of SmackDown Live:
Randy Orton to battle AJ Styles Tuesday night to determine Bray Wyatt's No. 1 contender at WrestleMania
John Cena & Nikki Bella set to team up for first time against Carmella & James Ellsworth
Who will challenge Dean Ambrose, Alexa Bliss and American Alpha at WrestleMania
Who will throw their hat in the ring for the Andre the Giant Memorial Battle Royal?