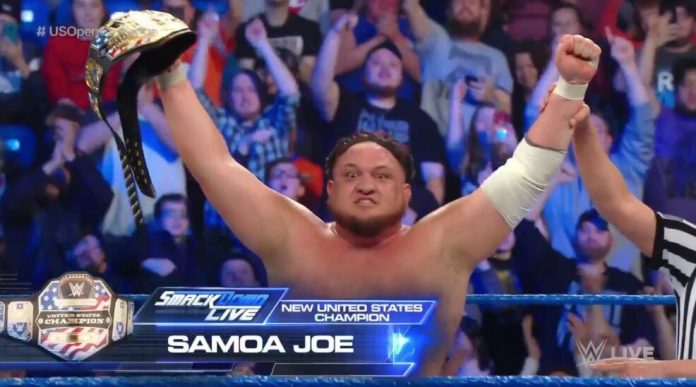 Over the last few weeks, R-Truth has been trying to make John Cena proud by holding the US Open Challenge on SmackDown Live.
Unfortunately Truth's plan backfired on Tuesday night, because he ended up dropping the United States Championship to Samoa Joe.
Samoa Joe won his first title on the main roster on Tuesday night, and it sounds like WWE could have big plans for him on the Grandest Stage of Them All.
Dave Meltzer speculated on Wrestling Observer Radio that John Cena has been continuously mentioned during US Title segments because WWE may be looking to set up a Samoa Joe vs. John Cena match for WrestleMania 35.
However, Meltzer made it clear that he does not know for sure if the match will be happening, and it's simply speculation at this point.
Who do you want to see Samoa Joe face at WrestleMania next month? Sound off in the comments below.