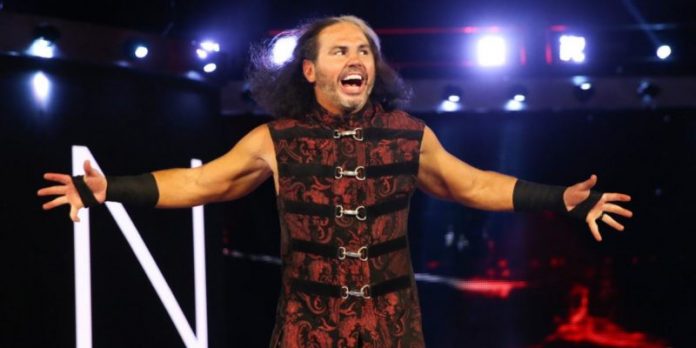 Matt Hardy has been lucky enough to have a long career as a professional wrestler, and throughout the course of his career he's accomplished a lot.
Hardy has won his fair share of championships in WWE, and he's also won quite a few title belts while working for other promotions.
The Woken One recently shared a throwback photo of himself holding two title belts and he noted that he's always felt comfortable outside of WWE.
A fan responded to Matt's throwback photo with the following: "Ah. The thinly-veiled passive-aggressive threat to leave you will inevitably be forced to… DELETE!"
The former Raw Tag Team Champion replied by saying he won't be deleting his tweet, and he also revealed that his current deal with WWE expires soon.
#TBT 2014 As both the @MCWWrestling & #ExtremeRising Champion, whilst working dozens of territories.

I've always felt comfortable outside of the @WWE. pic.twitter.com/8UufdFKQDy

— Version #BROKEN Matt Hardy (@MATTHARDYBRAND) February 21, 2019
Not a threat at all, just a fact. I have 11 days left on my current deal. I love @WWE, but I'm 100% comfortable being outside the walls of pro wrestling's "Alexandria" Safe-Zone. I'm a born SURVIVALIST.

My previous tweet will NEVAH face DELETION.

— Version #BROKEN Matt Hardy (@MATTHARDYBRAND) February 21, 2019
Matt Hardy was having a pretty good year in 2018, but after a successful run as a tag team with Bray Wyatt, he had to step away from in ring competition to let some nagging injuries heal, and he has yet to return.
It will be interesting to see if Hardy signs a new deal with WWE, or if he pursues other opportunities within the world of professional wrestling.