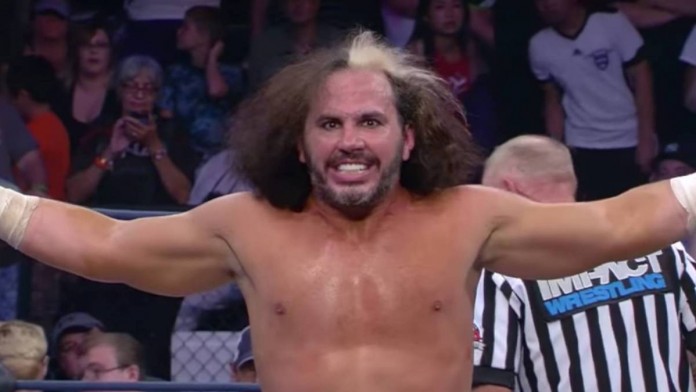 Prior to his WWE return, Matt Hardy had a great run with Impact Wrestling.
He managed to win the Impact Wrestling World Championship, and he was also given a lot of creative freedom which helped him bring hims Broken Matt Hardy character to the masses.
But eventually the relationship between Impact and the Hardys fell apart as the two parties battled over the rights to the Broken Universe.
Matt is currently transitioning into the next phase of his career, and he was recently asked during a YouTube Q&A if he would ever return to Impact.
"In a perfect world, in a perfect scenario, I will finish the remainder of my career with WWE," Hardy said via Wrestling Inc. "When I came back to the WWE, I really wanted to and it was really important to me because I feel like I owed WWE a debt. I hated how I left in 2010/2011. I was just burned out on every level possible and I wanted to come back and leave on a high note. I felt like I owed them a debt in many ways."
The former Raw Tag Team Champion went on to say that he could see himself going back to Impact, or ROH if some reason things didn't work out with WWE.
"With that being said, I'm not naive enough to say 'I will never leave WWE,' anything is possible in this world, we don't live in a perfect world, we don't live in a perfect scenario. Sure, could I see myself going back to Impact Wrestling or Ring of Honor, if something didn't work with the scheduling, or whatever the job was, if it conflicted with my family and I could do a shot here and there, kind of have my own schedule, almost like a Chris Jericho does? Sure, it's a possibility."
The full video can be seen below.