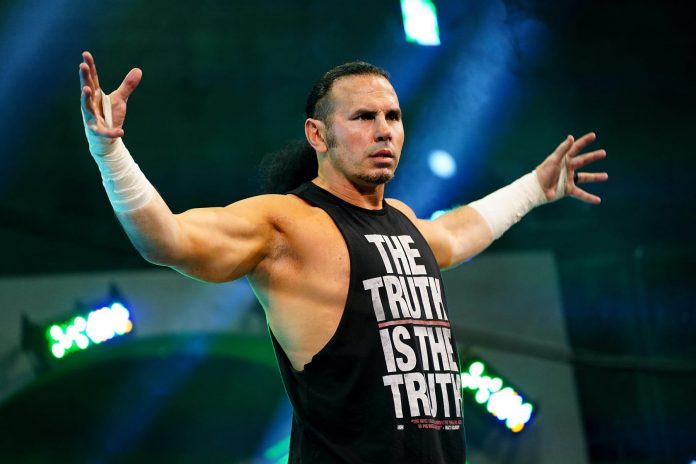 AEW first launched Dynamite in 2019 and in 2021 the company added Rampage to their television schedule. It's been rumored recently that AEW is in talks to launch a new program which could be an hour long show that airs on Saturdays.
Matt Hardy recently addressed the possibility of AEW introducing a third show to the weekly lineup on an episode of The Extreme Life of Matt Hardy podcast and he indicated that he supports the idea.
"I'm okay with that. Obviously AEW has a huge roster. It's hard to get everyone on a 'Dynamite' and a 'Rampage.' If they do end up doing it, I almost think you take the 'Elevation' show, and you kind of transform it into a television show that airs here nationally in the U.S., and I'm sure it would air globally as well."
Jon Alba brought up the idea of a third show only featuring two matches, but Hardy noted that he doesn't think that would be enough when he added, "Yeah, I get that, and I do like builds for the match. But I feel like if it's an hour-long show, I feel like two matches is a little too thin. I feel like you could spend some time, I think do a minute and build up a match before. But I would almost use it more to try to build stars."
How do you feel about AEW potentially launching a third show? Sound off in the comments below.
H/T Wrestling Inc.