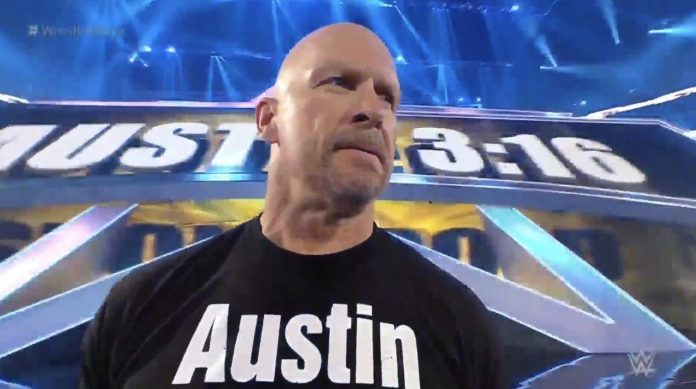 Last year "Stone Cold" Steve Austin shocked the world when he returned to the ring at WrestleMania 38 and defeated Kevin Owens in the main event of night 1. Many people assumed that Austin would never come out of retirement, but now that he has there are a lot of people who are hoping to see him step into the ring at WrestleMania this year.
It was recently reported that WWE offered Austin an enormous amount of money to face Roman Reigns at WrestleMania, and it's also been reported that the company previously made him an offer for a match with Brock Lesnar.
Dave Meltzer recently address Steve Austin's WrestleMania status on Wrestling Observer Radio, and he noted that Austin might be part of the show, but he turned down the chance to wrestle at the event.
"As far as Austin goes, Steve might be at the show – I wouldn't be surprised at all – he might do something on the show, but he did in fact turn down wrestling at the show. He was offered Lesnar, he was offered Roman Reigns, he could have named his opponent if he wanted to do it with anybody else. But he did not choose to wrestle on the show."
This week it was confirmed that Cody Rhodes will challenge Roman Reigns for the Undisputed WWE Universal Championship at WrestleMania and Rhea Ripley will be challenging Charlotte Flair for the SmackDown Women's Championship. Stay tuned for updates.
H/T WrestleTalk.com