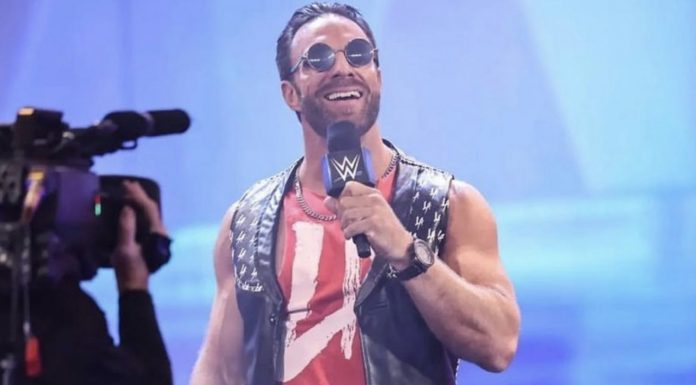 LA Knight has been getting a lot of TV time recently and he's been making the most of it. Knight spent years working for other companies under the name Eli Drake, but in 2021 he signed with WWE and started using the name LA Knight. Recently the SmackDown star spoke to Chris Van Vliet about the difference between the Eli Drake and LA Knight characters and he indicated that the name is the only difference.
"To be honest, there really isn't, they are one and the same. And that's the funniest thing is a lot of times again, from social media, they are like oh I miss Eli Drake. And I'm like you dummy. It's the same thing, it's the exact same thing. LA Knight is Eli Drake, Eli Drake is LA Knight.
"So you know, look, use what brought you to the dance. I know what brought me to the dance, and do a little dancing with it. That's what I'm doing right now. So the idea that anybody thinks it's any different just because they changed some letters around?"
After a run with the NXT brand LA Knight was called up to the main roster in 2022 as a manager known as Max Dupri. While talking about the Max Dupri character he said that they couldn't be more different, but he also gave some insight on how he approached the change in character.
"There's an undeniable thing there where it's like you get told that well, you know, if you want to go legit, maybe you should think about trying this or that. And you know, in my head, I'm like alright, let me just go ahead and do what I need to do to get ahead here. And so that's what I do for a minute.
"But at some point, eventually I got to come to terms with the fact that I can't be anything other than myself. And that's exactly what happened where it's just kind of like I'd eventually this stuff starts just sprinkling it out until eventually it's just full blown."
LA Knight will face Bray Wyatt in the first ever Pitch Black match at the Royal Rumble on Saturday, January 28. Stay tuned for more updates as they become available.