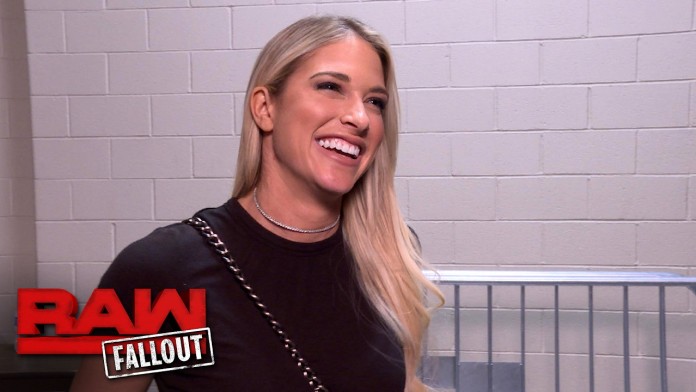 It's been four years since Kelly Kelly parted ways with WWE. Some fans have missed her, while others have not, but one way or another her name still seems to come up quite frequently in the wrestling community. So, for better or worse you know she made an impact during her WWE run.
Since parting ways with WWE Kelly Kelly has kept busy. She got married to hockey player Sheldon Souray and she's also one of the stars of the reality show "WAGS."
This week WWE Raw took place from Las Vegas and Kelly Kelly decided to stop by the T-Mobile Arena to visit with friends. She seemed thrilled to be backstage at a WWE event and she did a short interview talking about what the future holds for her in regards to a possible return to the ring.
Kelly Kelly did admit that she would love to do another run with WWE, but it remains to be seen if that will actually end up happening. She also confirmed that she will be part of WrestleMania Axxess this year.
The former WWE Divas Champion was also asked if we'll be seeing her in Orlando for WrestleMania 33, and although she played coy, she did say that there's "definitely a chance" she'll be making an appearance at the event.
Would you like to see Kelly Kelly return to WWE? Sound off in the comments below.