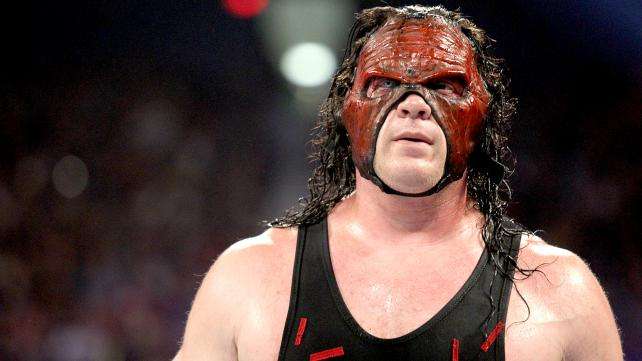 Kane is a man of few words… until you get him talking. The real man behind the mask has big plans for Knox County Tennessee and he plans on shaping things up in a big way when he becomes Mayor. But he'll have to win the election on May 1st before he can really take charge there.
But before his big election day, Kane has a pretty big challenge at The Royal Rumble where he will face Brock Lesnar and Braun Strowman in a triple threat match for the Universal Title. Just the image of Kurt Angle making that match with those three monster in the ring and heading for the hills speaks volumes about the dangerous nature of this encounter.
Kane recently spoke to the Miami Herald where he went into some detail about his mindset going into this epic encounter in Philadelphia.
"It's an opportunity for me to become champion again, which those are rare and at this point in my career, I didn't know if I'd see another one, frankly. So, it's a great opportunity for me. I'm in the ring with two monsters – make it three, if you include me – but that doesn't happen very often for me. It doesn't happen very often where I go into a match feeling I'm somewhat outgunned, which may be the case here when you have guys like Brock Lesnar and Braun Strowman. There's going to be a lot of beef in that ring. And the amazing thing about those two guys is they're just so awesomely athletic for their size. I mean, you hear people say 'Oh, he's a great athlete, for his size,' but these guys are great athletes, doesn't matter what size they are."
While Kane wants to become WWE Universal Champion at the Royal Rumble, Glenn Jacobs is looking to become Mayor of Knox County Tenessee. Since those two people are one-in-the-same then Kane has more than a little to say about politics.
The Rock is rumored to be looking at a presidential run in 2024 and Kane wasn't shy in the slightest about how he thinks The People's Champ would do in a race for the White House.
"I think he would be insane to run for President. I'm going to leave that there. He's doing pretty well in movies, and if I were him, I don't think I would do that. And I would absolutely turn down that nomination on my part. I'm pretty happy where I'm at."
Thanks to Miami Herald and Wrestling Inc for the transcription