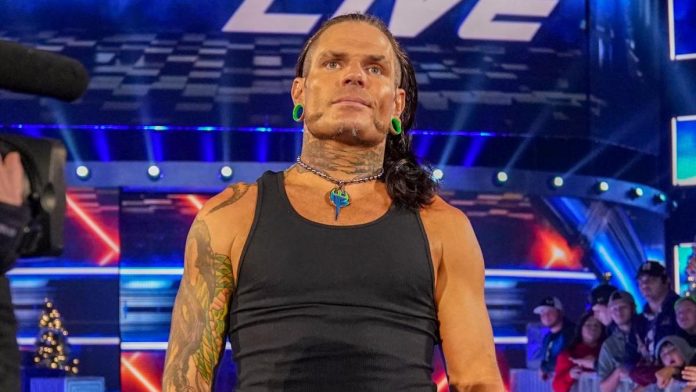 Jeff Hardy has been one of the top stars in the professional wrestling business for decades now, and Hardy was making headlines back in December when it was revealed that WWE had released him.
It seems that WWE is having some second thoughts about releasing the former World Heavyweight Champion as the Wrestling Observer Newsletter reports that John Laurinaitis called Hardy and tried to get him back a few weeks ago. It's being said that the offer included a Hall of Fame induction as part of the 2022 class.
Jeff Hardy reportedly turned the offer down and asked for his drug test results because he knew he wasn't going to test positive, and it took him six weeks to get the results.
The feeling is that WWE doesn't want Jeff Hardy to join AEW because they know The Hardy Boyz will be revitalized when they join the AEW tag team division and face teams such as Young Bucks, FTR, Santana & Ortiz, The Lucha Bros. and more.
AEW can't make Jeff Hardy an offer until March 9th, but the belief is that a WWE return doesn't look like it's going to happen, and Jeff is likely AEW bound. Stay tuned for updates.