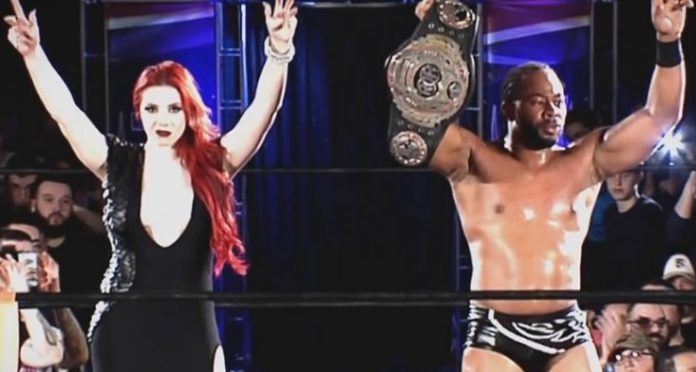 Jay Lethal recently captured the ROH World Championship, and a few days later Taeler Hendrix took to Twitter and accused Lethal of sabotaging her career because she wouldn't sleep with him.
also the dude your standing up for is the same dude that told me because I didn't sleep with him they sabotaged me and took me off TV. that being the all mighty Jay.

— Taeler Hendrix (@Taeler_Hendrix) July 4, 2018
Jay Lethal has since released a statement denying the allegations and the statement reads as follows:
"Let me be clear, there is absolutely no validity to these baseless allegations. Throughout my career I have sought to conduct myself with honor and integrity. I would never engage in any conduct that disrespects this business or the men and women in this industry.
Each individual has a right to be heard and must be given every opportunity to speak truth to power. Anyone engaging in misconduct or abuse of any kind simply has no place in our business or our society."
Please do not use my words here as fuel to attack myself or my accuser, there is already too much hate going around in the world so let's not add to it. pic.twitter.com/eZ5IVcPSez

— Jay Lethal (@TheLethalJay) July 8, 2018
Taeler later responded by sharing a screenshot of a message that Jay Lethal sent to her.
deny all you want. you sent me this before you pulled me aside at a live event, told me what you told me. just because the business has been a certain way for so long. I'm tired of it and I'm fighting for what's right. pic.twitter.com/CxUkFsGOrY

— Taeler Hendrix (@Taeler_Hendrix) July 8, 2018
the people that typically are the most politically correct are also typically the ones full of the most bullshit.

— Taeler Hendrix (@Taeler_Hendrix) July 8, 2018