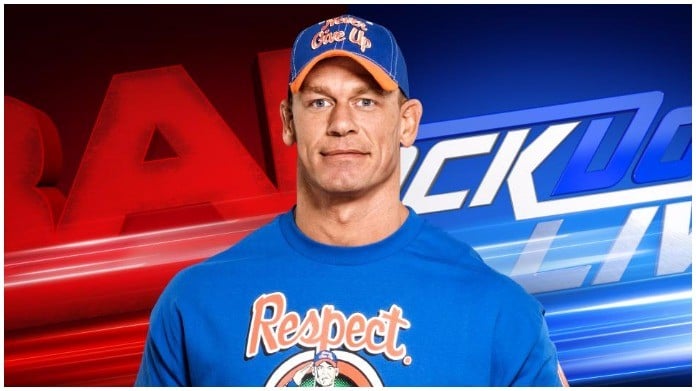 The WWE Universe wanted to know when John Cena would return to WWE. Recently, they got their answer. Cena will return during the July 4th edition of SmackDown Live. However, he is now being referred to as a "free agent," which has created many new questions for the fans.
Related: John Cena Will Be A Free Agent When He Makes His WWE Return
It's being reported by the Wrestling Observer Newsletter that John Cena's status as a "free agent" is designed to give him the freedom to perform on both Raw and SmackDown. The logic is that WWE officials will be able to get the most out of Cena and have him available for more PPVs and WWE live events.
As of this writing, his creative plans haven't been revealed but there is some speculation that Cena will have a lot of creative freedom. It's possible he will have a lot of say about where he is going and who he will be feuding with on WWE television, which could be almost anybody.
WWE officials are looking for John Cena to boost live events as well, so his schedule could be more abnormal and busy than it ever has been before. On paper, Cena has no limitations when he returns to WWE television, which means there are unlimited possibilities for him.