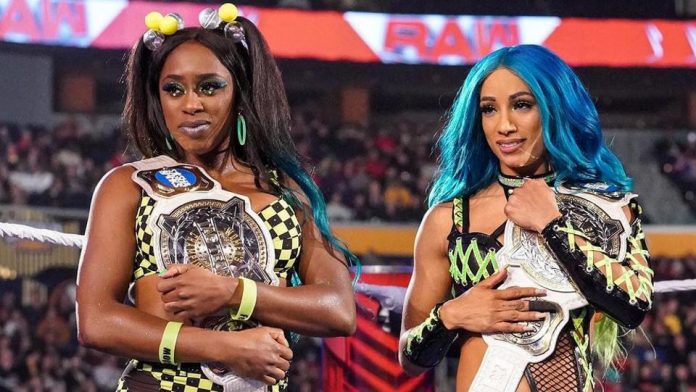 Last month Sasha Banks and Naomi walked out of WWE and while Banks and Naomi seemed to receive support from the wrestling community on social media, their actions were called unprofessional on WWE programming.
Road Dogg recently addressed the situation on his "Oh… You Didn't Know?" podcast, and he noted that he doesn't think it's beneficial for anyone to air dirty laundry publicly.
"The reason I thought it was a work is cause they were talking about it so much on TV. Well, then I find out it's not a work and they're suspending them, and they're talking horrible about them on TV … I think they did the same thing when Stone Cold left, but I don't think it's beneficial for anybody. 'There were business differences, and sorry to announce we had to take the titles from them and we'll be holding a tournament,' you know what I mean? To me, that's how you leave it, and you don't air dirty laundry because some of that dirty got on because of you."
While talking specifically about working with Sasha Banks and Naomi the Hall of Famer had nothing but positive things to say about the former WWE Women's Tag Team Champions.
"Look, I can say and I don't overstate this: Naomi is the greatest thing in the world to work with and she'd do anything you'd ask her, and she'd always have ideas and suggestions. And look, when she was on SmackDown, she was the SmackDown Women's Champion when I was writing the show, that's for dang sure. Joy to work with and an entertaining young lady. Sasha, same, same. Entertaining young lady, great wrestler, great professional wrestler, but had some stuff in the past where she bucked up against the system a little bit."
H/T Wrestling Inc.