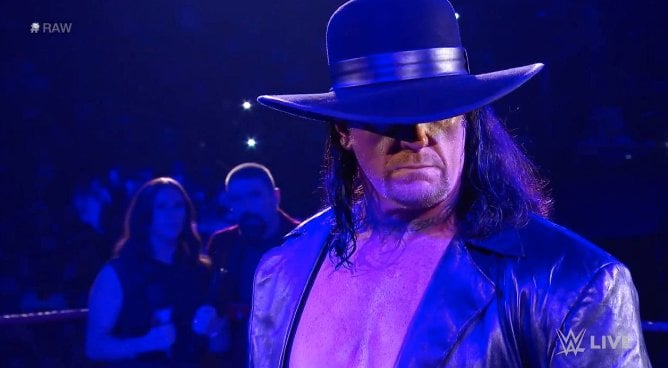 When ever we get close to a big WWE event there are going to be a lot of people hoping for huge things. One of the biggest things fans were hoping for was the appearance of The Dead Man but The Undertaker never showed up.
These rumors were sparked by sightings of The Undertaker en route to NYC and some people said they saw him about town. A lot of people were hoping to see The Undertaker appear at SummerSlam and there were quite a few valid theories out there saying he might have had something to do at the show.
Jerry "The King" Lawler recently spoke about The Undertaker on Dinner With The King. He talked about whether or not he saw The Phenom at the show. He also explained a very rational reason why The Undertaker might have been in town.
"I did not see or hear him mentioned at all [backstage at SummerSlam]. I dress in the talent relations room where at one point or another everybody on the card came through that room and I never saw him. But you know what? Here's something that I just realized. He may have been there because they were doing scans for a new game. Everybody that was on the show that night, myself included, had to be scanned. This company, it's not the 2K people, it's a different game that's gonna be coming out next year. So everybody had to have their face scans and their body scans."
Whether or not Taker was in town for a video game scan or if he was recording an interview for the WWE Network is beside the point. The fact is The Undertaker never showed up at SummerSlam or Raw. But it certainly didn't stop fans from chanting his name.
Credit for the quotes from this article please credit Dinner With The King with a H/T to WrestlingNews.co for the transcription