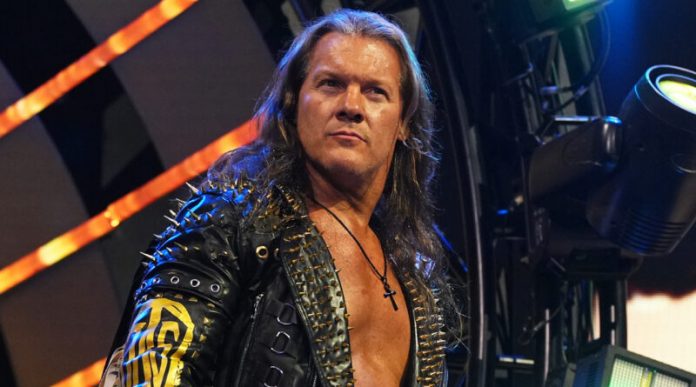 Chris Jericho has been one of the top stars in professional wrestling for decades, but he has not limited himself to simply competing in the ring. Jericho has also pursued numerous other interests outside of wrestling including singing for his band Fozzy.
Fozzy has been going strong for some time now, but it sounds like they could have potentially had another former WWE Champion in their lineup. During a recent episode of The Kurt Angle Show, Angle revealed that he once considered asking Chris Jericho if he could play drums in Fozzy.
"I had this dream. I knew Chris Jericho was the lead singer for his band. We were in WWE and every day I wanted to go up to him and just say, 'Hey, can I be part of your band? We can do an album, and WWE can record it, and we could be big rock stars.' I thought, 'You know what? I'm a drummer. I'm really good. So I think Chris would would take me in.' But the problem is he already had a drummer, so I never asked him. I wish I would have. There could have been two drummers in his band. You never know."
Kurt Angle went on to say that his favorite song to play on the drums is "Tom Sawyer" by Rush and that it took him five years to perfect the song after listening to it all day, every day.
H/T Fightful