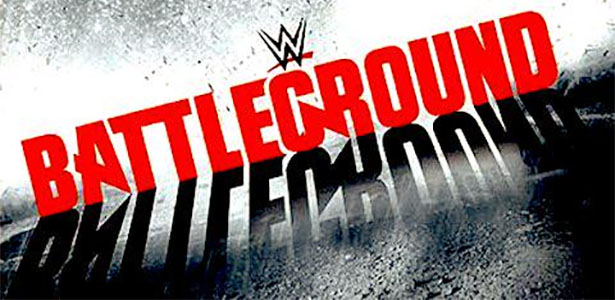 Everybody wants to see AJ Styles vs Shinsuke Nakamura in a WWE ring. But it turns out even though they are teasing this match there could be some indications John Cena wants a shot at AJ Styles too. Because in the end, all roads lead back to John Cena.
The old saying is to paint yourself into a corner which means you get oneself in a situation you can't escape from. WWE might have done just that when they had John Cena go over so big on SmackDown Live in the segment with Rusev.
Even though it was The Bulgarian Brute who was doing the punishment this encounter seemed to set up a certain win for John Cena in their flag match at Battleground. John Cena seemed certain to be the one waving Old Glory on Sunday because of the way it all went down.
Bryan Alvarez said on Wrestling Observer Live when he saw the segment between John Cena and Rusev he thought there was no way WWE was going to let Big Match John lose at Battleground.
It was noted if Rusev won at Battleground it could set up a big rematch at SummerSlam, but in the end, it all comes down to logic. Of course, since it's WWE that logic bit kind of goes out the window at times.
"If John Cena loses, then they need a rematch at SummerSlam," Alvarez said. "Dave [Meltzer] seems to think that the SummerSlam match is John Cena vs AJ Styles based on what they teased on last week's show. However, at Money In The Bank they were very strongly teasing AJ Styles and Shinsuke Nakamura. And last night on the show they very strongly teased that Shinsuke Nakamura wants a shot at AJ's title."
"So what I'm saying is if John Cena loses on Sunday then I presume it's gonna be AJ Styles vs Nakamura at SummerSlam and John Cena will rematch Rusev. But if John Cena wins the US flag match gimmick then I think he is challenging for the US Title at SummerSlam. So their's two big ways they could go here and I guess we'll find out which one they do."
If you use any portion of the quotes in this article please credit Wrestling Observer Live with a H/T to Still Real To Us for the transcription