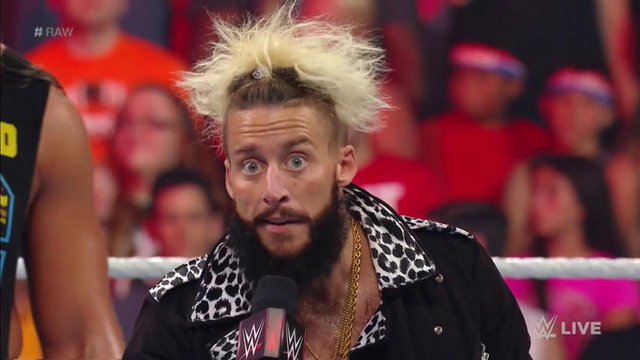 A few months ago Enzo Amore was forced to relinquish his Cruiserweight Championship belt after he was accused of sexual misconduct and WWE responded by releasing him from his contract.
Since then Enzo Amore has been very quiet on social media, but his lawyer recently released a statement confirming that the Phoenix Police Department has closed the sexual assault case due to insufficient evidence.
Following this positive news, Enzo Amore showed off a new look on social media.
As you can see below, the former Cruiserweight Champion is now sporting a clean-shaven look as opposed to the scruffy look that fans have become accustomed to.
This is what "Double D" from Ed Edd and Eddy looks like now. Do you feel old? pic.twitter.com/UZkQsOvbmz

— Handsome Pat Fannin (@Patrick_Fannin) May 16, 2018
Each and every year fans expect a new WWE 2K game to be released, and this year will be no different.
WWE officially confirmed that WWE 2K19 will be released this fall, but as of right now an official date has not been announced. WWE posted the following update on Instagram:
"We're pleased to announce that the next entry in the @wwegames franchise, #WWE2K19, is scheduled to release this fall. More details to come at a later date."