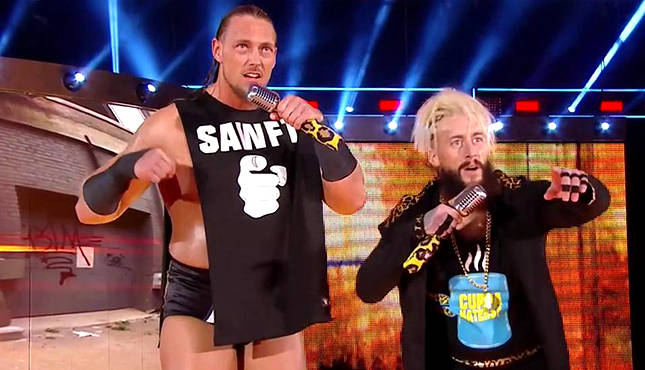 In 2017, Enzo Amore and Big Cass were one of the hottest tag teams in WWE, but earlier this year they were both released from their WWE contracts.
Big Cass has been working on the independent scene, but Enzo Amore has yet to return to the world of professional wrestling. However, the former Cruiserweight Champion seems to be teasing a reunion with Big Cass.
Enzo recently posted an Instagram video where he talks to someone who is only referred to as "big guy" and as Enzo asks the person in question what they're doing for lunch, the person off screen responds with "how you doin'?" every time Enzo speaks.
The voice in the video sure sounds familiar, and judging from the comments on the post it certainly seems like there are quite a few fans out there who are hoping to see Enzo and Big Cass reunite.
Recently Big Cass suffered an unfortunate seizure during a House of Hardcore event, but luckily Tommy Dreamer confirmed that Cass is doing ok.
At this point it's unclear if Enzo and Big Cass will be reuniting on the independent circuit, but it seems that their fans would like to see the duo back in action sooner than later.