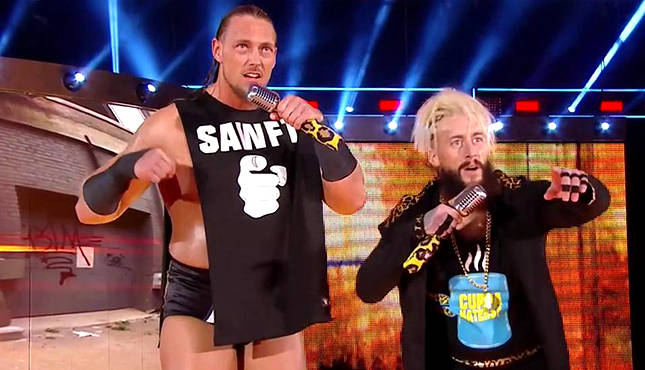 WWE shocked the wrestling world today when they announced that Big Cass has been released from his WWE contract. Shortly after Cass was released, Enzo Amore tweeted the following:
— real1 (@real1) June 19, 2018
The timing of the tweet has created speculation that Enzo Amore was referencing the release of Big Cass.
Ironically enough, today marks the one year anniversary of Big Cass turning on his former partner Enzo Amore.
1 year ago today. #GangsterTear it was @STAPLESCenter @VinceMcMahon said it was a Hollywood audition. 🖤 😢 #andYouCantTeachThat https://t.co/5Cgzsiv58C

— real1 (@real1) June 19, 2018
Big Cass and Enzo Amore were at one point one of the most popular acts in WWE, but both stars were released this year.
Amore also recently opened up about his relationship with Cass and noted that they have real life heat and don't talk anymore.