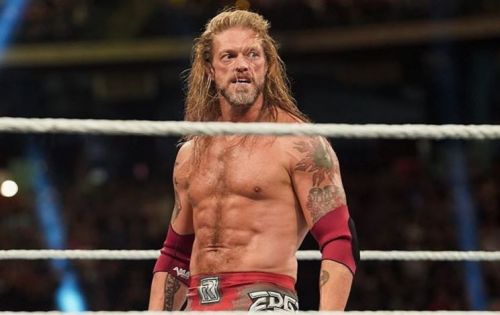 At the Royal Rumble pay-per-view back in January Edge did something that seemed impossible when he returned to the ring after retiring due to injury 9 years ago.
The Rated R Superstar then went on to kick off a feud with Randy Orton, and he defeated Orton in a Last Man Standing match at WrestleMania 36 last month.
But Orton's feud with Edge isn't over, as Randy has challenged Edge to a traditional wrestling match, and Edge is supposed to answer The Viper this week on Raw.
Edge recently posted a photo on Instagram hyping up Raw this week, and a fan took it upon himself to criticize the feud when he commented with the following:
"In what alternate universe do you start the feud with a Last Man Standing match and end it with a "straight up" wrestling match? Lol you should have stayed retired. Bogus"
The fan caught the attention of the WWE Hall of Famer who went on to explain that the fan has no idea what he has planned.
"You have no idea what I have planned. And because of that you have no idea what you're talking about. Does EVERY story you've ever read or movie you've watched play out the same? Because that's sounds boring as hell to me. So you can complain, or quit being that jaded "smart fan" and just try and enjoy something and watch the power paradigm shift and play out."
Stay tuned for updates from this week's episode of Monday Night Raw.