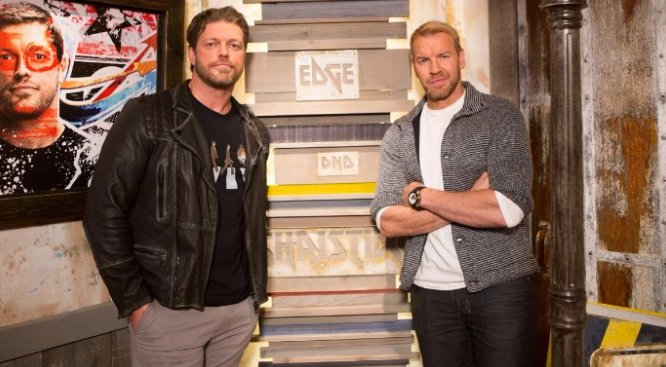 It was revealed on WWE.com that Edge and Christian would be launching their own podcast in the near future, which is very exciting to a lot of wrestling fans. Their funny shenanigans and experience in the industry are guaranteed to make their podcast an overwhelming success.
Related: The Latest On Goldberg's WWE Future, Will He Return To TV After WrestleMania 33?
The WWE Universe had a mixed reaction to the "Edge and Christian Show That Totally Reeks of Awesomeness" on the WWE Network. However, the Edge and Christian podcast will give the former WWE Tag Team Champions a much easier platform to put out entertaining content, and with interesting guests, the show will thrive very quickly.
Their first episode will be released this Friday, and they're not wasting any time making the show as interesting as possible. Their first guest will be the current WWE Universal Champion, Bill Goldberg. Christian recently revealed the Goldberg announcement via Twitter.
GOLDBERG! GOLDBERG! GOLDBERG! GOLDBERG!
The first guest on @EandCPod @Goldberg THIS FRI! Subscribe HERE https://t.co/nufUV8t2oV pic.twitter.com/so8pLQmSlR

— Jay 'Christian' Reso (@Christian4Peeps) March 21, 2017
Heading into Wrestlemania, Edge and Christian will get the chance to talk to Goldberg about his upcoming match with Brock Lesnar, his comeback, and his potential retirement. It should be a good start for the podcast. If you want to listen, you can subscribe on iTunes right here.