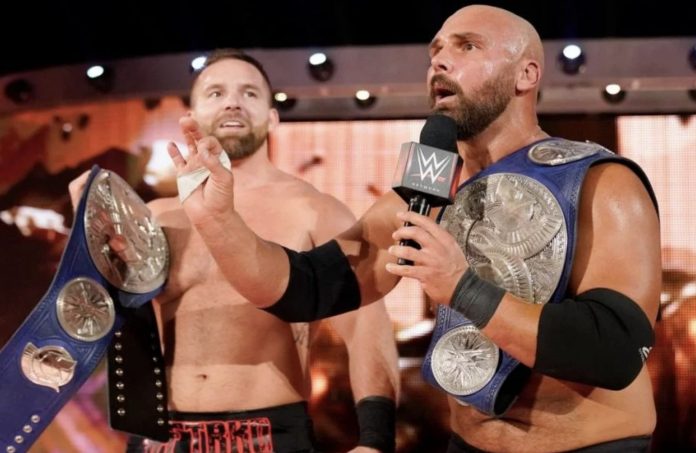 FTR have won their fair share of championship gold over the last few years, and in 2019 they defeated The New Day to become the SmackDown Tag Team Champions.
Dax Harwood recently discussed the backstage reaction to the match during an episode of his FTR with Dax Harwood podcast, and he noted that Vince McMahon didn't have the most encouraging words for the team when they reached the backstage area.
"We come to the back and Vince is there waiting for us, off his headsets. And I'm hoping that since he's off his headsets, he's gonna tell us 'That was incredible. That was a great job. That was storytelling.' Right? So he comes to us, he goes to New Day and says 'Hey guys, great job. Thank you. I appreciate it.'
"They walk off, he leaves me and Cash there. And that's when he says 'Everyone tells me that you guys are the next great tag team. Everyone tells me you're the next Arn and Tully. Well that's your problem. You are the next Arn and Tully. You're just great wrestlers. That's all.' And he walks off."
Recently Dax Harwood stated on his podcast that FTR had asked to be taken off AEW TV. Their contracts with All Elite Wrestling are currently set to expire in April and there's no word on what they might be doing next. Stay tuned for more updates as they become available.
H/T Wrestling Inc.