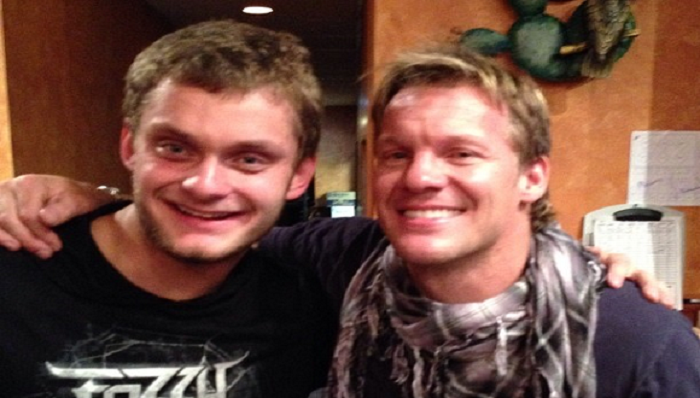 Chris Benoit might be a name that WWE never speaks, but his son David is a different story. David Benoit has been getting some time in the ring and although he has stated in the past that WWE killed his passion for wrestling, he might have changed his mind.
Benoit was in attendance for the WWE event in Edmonton Saturday night and he even got in the ring before the show started. That is certainly VIP treatment.
Chris Jericho has said in the past that David Benoit pops in whenever WWE is Edmonton, and it's always great to see him. Jericho said that he's a soft-spoken young man, and reminds everyone of his late father by having the same smile and speaking patterns.
David is the son of Chris Benoit's first wife Martina and obviously isn't afraid of his father's legacy. He often retweets fans of his father who send him their favorite memories from Chris Benoit's legendary career. Chis Benoit was one of the best workers in professional wrestling history and it really is a shame how his legacy became tarnished like it did.
It's great to see David Benoit, and it's also nice to see how comfortable he looks in that ring. Even though he's had some trouble in the past getting his pro-wrestling career going, he could very well be on his way. Especially if he shares his father's exceptional ability along with his smile.
@WWE Edmonton should be a great show pic.twitter.com/FezgoXNobu

— David benoit (@RealDavidBenoit) February 19, 2017