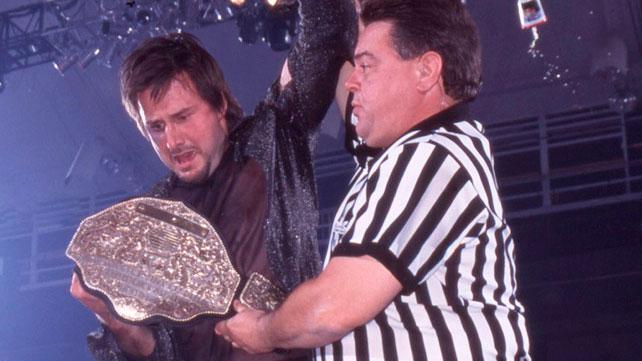 David Arquette's WCW World Championship win is still viewed as one of the most controversial victories in the history of professional wrestling, and Arquette is on a quest to earn some respect in the wrestling world.
He recently returned to the ring for a match against RJ City, and he hasn't been shy about letting people know that he was motivated to return because of all the flack wrestling fans have given him over the years.
Arquette opened up about his WCW World Title win during an appearance on the Steve Austin Show, and he gave fans a little insight into what was going through Vince Russo's mind when he decided to make him champion.
"I actually recently talked to Vince Russo on his podcast, and then, he explained it to me. He said that part of the reason he thought it would be alright because when I first got there, I was running around. I did something with, Jarrett, Jeff Jarrett, and I had his guitar and I went around all the wrestlers and had them sign it. I was just a fan. And he was like, and that was part of the reason I was different. I wasn't just an actor. I was truly a fan of wrestling, so that's kind of the idea behind it."
According to Arquette, he told Russo it was a bad idea, but in the end he decided to just go with it.
"Yeah, I said I didn't think it was a good idea! But, then, after a few minutes, I thought it would be fun just to travel and get a little taste of the business. So yeah."
H/T Wrestling Inc