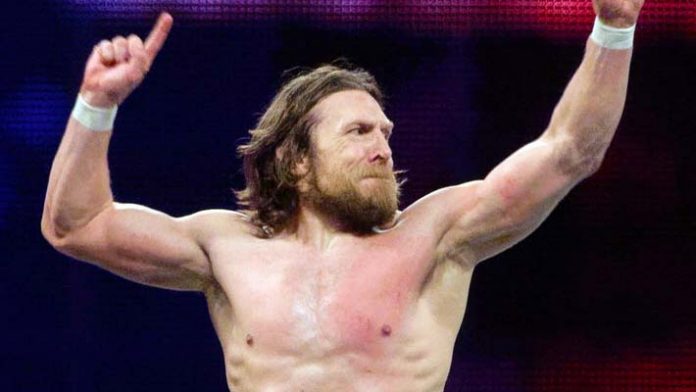 Shortly after WrestleMania 34, WWE presented a new event from Saudi Arabia called the Greatest Royal Rumble.
The show featured quite a few title matches, and 50 Superstars competed in the Greatest Royal Rumble match which was the main event of the pay-per-view.
There were some memorable moments from the match, but by the time it was all said and done everyone was talking about Titus O'Neil's now infamous slide.
As Titus was running down the ramp, he tripped and fell before he got to the ring, and he ended up sliding under it instead of into it. The slide was pretty hilarious, but apparently it threw Titus off his game a little bit.
Daniel Bryan also competed in the match, and he told Inside The Ropes that after Titus got in the ring, he punched him really hard in the face.
"So this is what happened. I was in the ring, and keep in mind I had been in the ring for a long time. I didn't know anything that had happened. Titus slides in the ring and punches me in the face. Like really hard. He's got this big, huge hands. He's just like, boom! I'm like, 'whoa! What happened?!' And then I'm like, I was like, enraged and I was gonna kick him in the face. And then, I glance up, and you see the tron and they played it like twelve times in a row of him tripping and falling and sliding into the ring and I was just like, 'you know what? I understand. I'm gonna go over here. Gonna leave him be.'"
It's understandable that Titus was probably a little confused at that point, but luckily for him Daniel Bryan is a nice guy and didn't feel the need to retaliate.
H/T to Wrestlezone for the transcription.