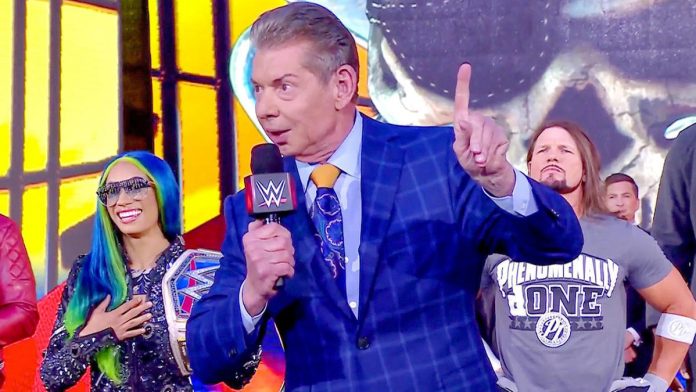 Vince McMahon returned to WWE back in January to pursue a sale of the company, but the wrestling world was sent into a frenzy last week when it was reported that McMahon was at Raw and sat in Gorilla most of the night. Ever since Vince returned there's been a lot of speculation regarding whether or not he could once again get involved in WWE creative.
During a recent appearance on Busted Open Radio, Johnny Gargano addressed the rumors of Vince McMahon's potential return to creative and he made it clear that he's simply focused on what he can control right now.
"You control what you can control, right. You control the controllables. You can control your effort, you can control your attitude, and you can control the work you put in on a day-to-day basis. That's all I control. Everything else is outside my pay scale. Whatever happens with the company, I have no control over that. I can just control what I do in that ring most of the time. I can do what I do in the gym. I can control my diet, I control my gear, I control things like that. But everything else, you want to try to have a headspace where you don't care about that sort of thing.
It's hard because we all care a lot. We got into this business because we care, and we genuinely love it, and we want it to be great. We want to be great, and I will never go a day in my life where I don't strive to be better than I was the day before. But that is just kind of the way you do things."
H/T Fightful