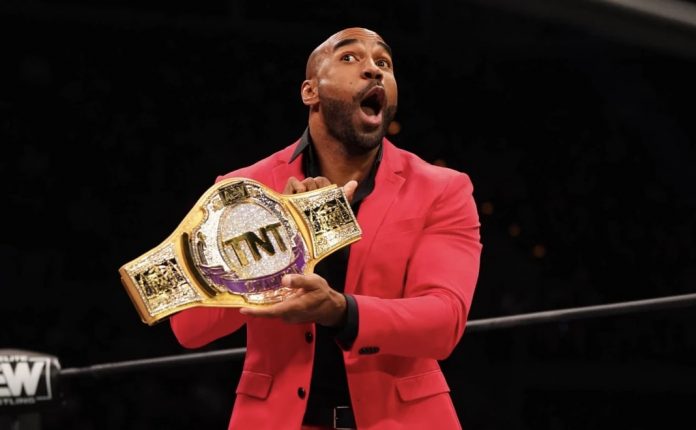 All Elite Wrestling first introduced the TNT Championship in 2020, and since then only a handful of people have held the belt. Miro defeated Darby Allin to win the title in May of 2021 then he went on to hold the championship for 140 days.
During a recent interview with WhatCulture, Miro reflected on his TNT Championship reign, and he also made it clear that he thinks the belt has lost some prestige since he lost the title.
Well, it's the man that creates the title, not the title that creates the man. I think everything I did with that title [TNT Championship] was the fruits of my labor. The title didn't come with all this heaviness. I mean, it came from Darby [Allin] which is a great competitor but, you know, it was — we're just such different people, such a different style and then everybody that came after that, they tried to take it but that's just not possible.
When I hang onto something, it's mine and unfortunately, the Sammy Guevara thing came in, he landed on my balls, let's not forget about that. The finish [of our TNT Title match], he did the four-70,000-do-whatever-the-thing is. I was preparing to protect myself, he landed right on my balls and you can't kick out of that, nobody can. So I don't even take fault of that but I take fault — I take a fault of maybe being too good of a champion because ever since I lost that title, that title has gone to sh*ts and that's nothing but to blame Sammy Guevara for that, so he's got to bear the cross for that.
Scorpio Sky is the current TNT Champion and he successfully defended the title against Dante Martin. However, he confirmed that he is dealing with an injury during the match. It's not known when Scorpio Sky will return to in-ring competition, but Wardlow has declared that he's looking to challenge Sky for the belt.
I went into last nights match with my knee bothering me and unfortunately in the opening minutes I strained a muscle that goes from my knee up through my groin. My right leg was useless from then on. 1/2

— Scorpio Sky (@ScorpioSky) June 4, 2022
H/T POST Wrestling