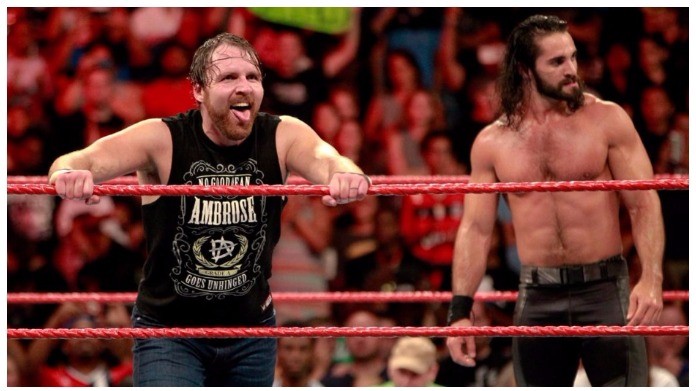 On Raw this week, Dean Ambrose and Seth Rollins won a handicap match against The Miz, Bo Dallas, and Curtis Axel. On paper, it seems like a natural stopping point for their conflicts, but the fans want to know what the future holds for Dean Ambrose and Seth Rollins on Raw.
Related: Possible Heel Turn Coming In Seth Rollins And Dean Ambrose Storyline
It has been reported by IWNerd that The Lunatic Fringe and The Kingslayer will continue their run as a tag team on Raw into Summerslam. WWE officials would love to have another huge babyface team in the division, especially if they challenge Cesaro and Sheamus for their titles.
The expectation is The Hardy Boyz will be feuding with The Revival going forward, so Cesaro and Sheamus are looking for challengers heading into the biggest party of the summer. There is a rumor that Ambrose and Rollins will challenge them for the Raw Tag Team Titles.
There is so much to explore between Ambrose and Rollins, especially if they are at the top of Raw's tag team division. Down the line, they may rekindle their rivalry. However, it seems to be very likely Ambrose and Rollins will be a top tag team on Raw heading into Summerslam.