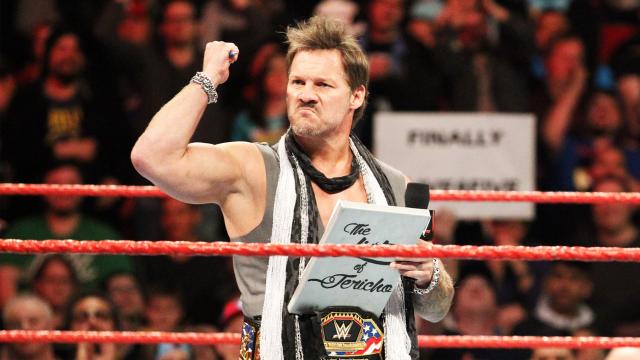 Tonight's episode of WWE SmackDown Live is set to take place from the Save Mart Center in Fresno, CA as the hype for WWE Backlash continues.
Sunday night at WWE payback, Chris Jericho shocked the world when he defeated Kevin Owens to win the United States Championship. Chris Jericho is now a member of the SmackDown Live roster, and it's been announced that Kevin Owens will be getting his rematch as he's set to challenge for the United States Championship tonight.
Jinder Mahal and The Singh Brothers also helped Bray Wyatt win the House Of Horrors match at Payback, so it's likely that Randy Orton will be looking to get a little revenge tonight.
Stars being advertised for tonight's show include, WWE Champion Randy Orton, United States Champion Chris Jericho, AJ Styles, Kevin Owens, Shinsuke Nakamura, Sami Zayn, Jinder Mahal, Dolph Ziggler, Baron Corbin, Charlotte, Chad Gable, Jason Jordan and more.
WWE is focusing on the following points for tonight's show:
Jericho and Owens square off in WWE Payback rematch for United States Title
Naomi & Charlotte try to break up the welcoming committee
Will Orton be looking for payback on Mahal?
How will Breezango follow up on their huge victory?