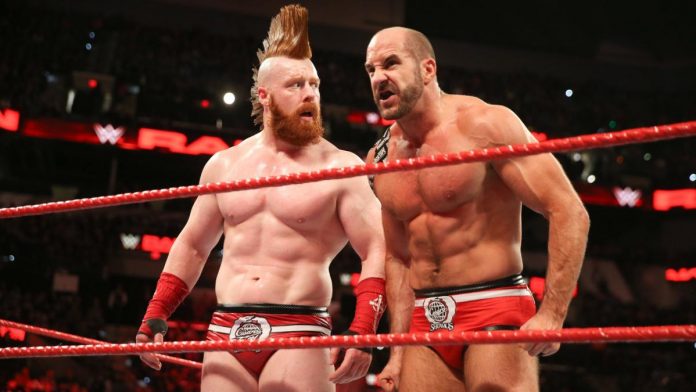 Cesaro is currently one half of the Raw Tag Team Champions, and throughout his WWE career he's seen some interesting things. But one thing that clearly gets on Cesaro's nerves is when fans bring beach balls to events and throw them throughout the crowd.
Last year Cesaro hopped into the crowd during a match and ripped a beach ball apart, and during a recent interview with City Pages, he said that he thinks fans who bring beach balls to WWE events should be ejected for life.
"Excuse my language, but fudge beach balls. Seriously. That's absolutely disrespectful. We were wrestling for the Tag Team Championships, and you want to play with a beach ball? Get the hell out of here. Go. Leave the arena, and don't come back. I think every person that brings a beach ball into a WWE arena should get ejected for life."
There are many fans who would like to see Cesaro find success as a singles wrestler, but he's spent the majority of the last few years working as a tag team wrestler.
Despite the fact that he has yet to receive a decent singles push, Cesaro still believes in himself and he also believes that hard work and consistency are key.
"First of all, nothing happens overnight. Everyone thinks you become successful overnight or you get good overnight, but that does not happen. It's always a long road. I'm came to the WWE after a long time on the independents, traveling and wrestling all over the world for 12 years. I've been in WWE for six years now. For some people, that success happens fast, but for some people, it doesn't. It takes a while. You just have to be consistent and work hard. And you have to believe in yourself."