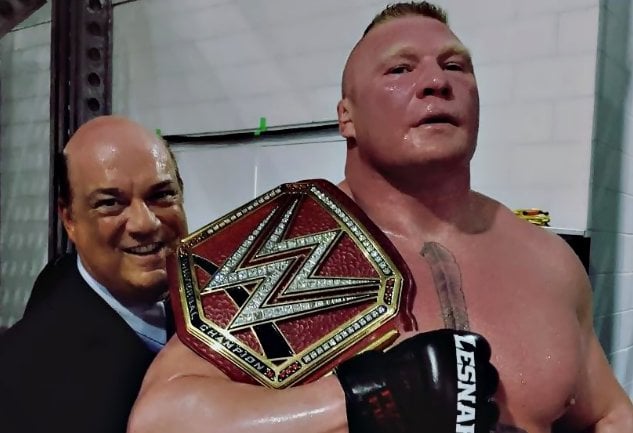 Brock Lesnar is the current WWE Universal Champion, but you probably wouldn't know that if you tune into Raw every week, because he hasn't been on the show since the night after WrestleMania.
This is nothing new, as WWE used Brock Lesnar sparingly throughout his last WWE Championship reign when he won the belt in 2014.
One the most recent episode of Monday Night Raw, Finn Balor and Seth Rollins argued about who should be the number 1 contender for Brock Lesnar's Universal Title, and for a second there was a glimmer of hope that Brock might be defending the belt at the Extreme Rules pay-per-view.
However, Dean Ambrose quickly changed the subject and put the focus on the Intercontinental Title, which he referred to as the top title on Raw at the moment, and he's not wrong.
The Miz later defeated Balor and Rollins to earn a shot at Dean's title, and he will likely be getting his shot at Extreme Rules.
But, everyone's wondering, will Brock Lesnar be defending his belt at Extreme Rules next month?
According to F4Wonline.com, Brock Lesnar is not expected to defend the belt at the pay-per-view.
The current plan is for Brock Lesnar to defend the Universal Title against Braun Strowman at the Great Balls Of Fire pay-per-view in July, and it's possible that Strowman and Lesnar may end up facing off in a rematch at SummerSlam in August.
Braun Strowman is expected to face Roman Reigns at Extreme Rules and other matches planned for the show include Miz vs. Dean Ambrose, Bray Wyatt vs. Finn Balor and Seth Rollins vs. Samoa Joe.