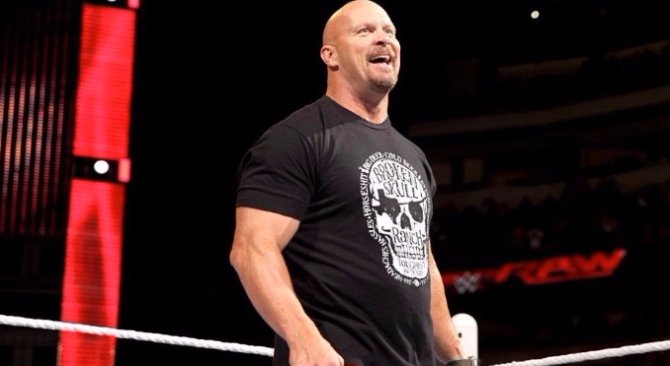 "Stone Cold" Steve Austin is one of the baddest men on the planet and when he was on top of the wrestling business he took on all comers. Austin was as tough as they come, and he made a big name for himself in the wrestling world, but now it seems that a boxer wants him to step into the ring.
Boxer Tyson Fury is looking to get back into action in April, and he recently told Gazette Live that he wants to fight the WWE Hall of Famer in his comeback match.
"Hopefully I will be back in April. I'm looking at Stone Cold Steve Austin," said Tyson.
It seems pretty unlikely at this point that "Stone Cold" Steve Austin would be willing to step into the boxing ring to go toe to toe with Tyson Fury, but then again, stranger things have happened.
Steve Austin quietly retired after his match with The Rock at WrestleMania 19, and he has yet to wrestle another match. For years fans have been hoping to see Austin return to the wrestling ring for one final match, but he has said that he's put his wrestling days behind him.
So, Tyson might want to start looking for another opponent. After all he did say he's open to fighting anyone.
"And I'll fight anyone when I return as long as it is good and competitive."