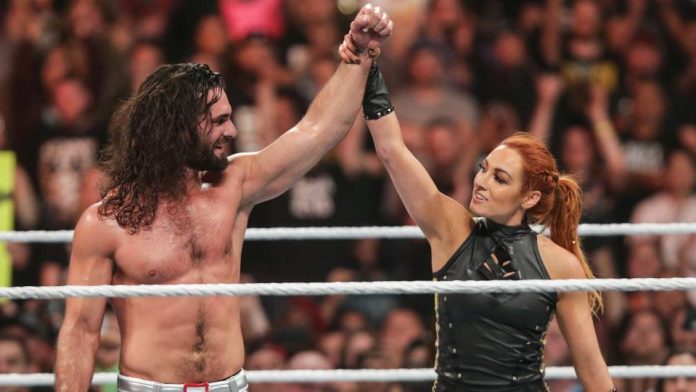 Becky Lynch has been the Raw Women's Champion and one of WWE's top stars for some time now, but on Monday night she relinquished the title and made a shocking announcement.
The Man revealed to the world that she's pregnant, and she also revealed to Asuka that she didn't win a Money in the Bank contract on Sunday night, she won the Raw Women's Championship.
Becky Lynch recently spoke to PEOPLE about her pregnancy, and she noted that she took a number of tests in April. Initially the first test came back negative, but Becky then bought a digital test which confirmed her pregnancy.
"I took the first one wrong. Then I took a few more tests until I got a digital one that just said the word 'Pregnant.' I was with Seth at the time and he just threw his hands up in the air, all excited!"
Lynch also noted that she "always, always wanted kids."
Seth Rollins and Becky Lynch originally planned to get married in May, but due to the coronavirus pandemic their wedding has been pushed back, and Becky says they're not in a rush.
"We'll get around to that. There's no rush, and now we'll have a little flower girl or a page boy."
Congratulations to the happy couple.