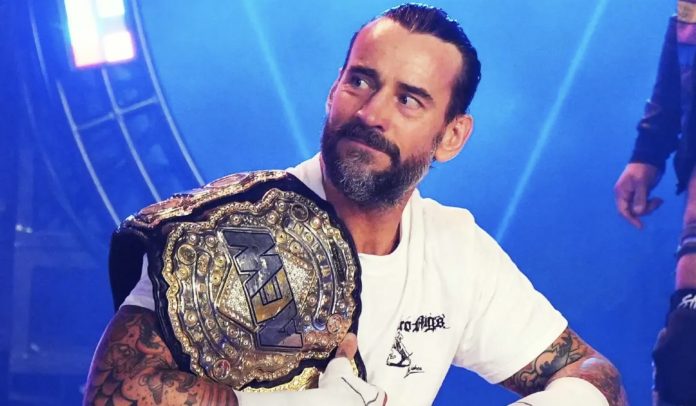 CM Punk last appeared on AEW programming in September of 2022 when he competed in the main event at All Out. Punk suffered an injury during his match with Jon Moxley, and has mostly stayed away from wrestling since then, but he was in attendance for the NJPW Battle in the Valley event last month.
Fightful Select reports that those they spoke to in New Japan Pro Wrestling were not aware that CM Punk was going to be in attendance for Battle in the Valley, but they would have welcomed him regardless. Sources in NJPW didn't want people in AEW to think they were conspiring against their partner and it's being said that situation was cleared up quickly.
The only people who knew that CM Punk would be attending the event were Lars Frederiksen, Lou D'Angeli (formerly Lou E. Dangerously in ECW) and Rob Naylor. Back in January, Lars Frederiksen asked Rocky Romero if he and a friend could attend the event and arrangements were made without NJPW knowing that the friend would be CM Punk.
It's being said that CM Punk wanted to go and support Mercedes Mone as she made her in-ring debut with New Japan Pro Wrestling. Mercedes of course managed to win the IWGP Women's Championship at the event.